Shop Workplace
Build a workspace without the hard work
Your focus should be your job - not sourcing and assembling furniture. With stylish products, smart planning and simple all-in-one installation, we make furnishing your office easy.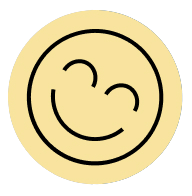 01
Tell us what you need
Share your floor plan, your team size and what you think they'll need to do their best work.
Optional button
02
We start building
We'll put together a personalised solution that's right for your space and budget. The best bit? It's free. 
Optional button
03
Fitting it all out
Our team will come and install everything. We even offer free white glove delivery and installation and a trade-in service for old furniture.
Optional button
Trusted by
3>
"Combining an uncomplicated, relaxed design language with durability and sustainability, the Recess range of office furniture has tapped into the current rethinking of work practices, both in the home and the office."
3>
"Sustainability is a big focus for the brand. It uses FSC-certified wood for all its timber-based products and its packaging is recyclable."
3>
"Sometimes a great idea all comes down to design. There are plenty of smartphones in the market, but plenty of people are drawn to the iPhone and pay a premium, because of great design and so it is for sustainable office furniture startup Recess."
Thoughfully built products
We sell direct so you save
Delivered in Days not Weeks
+ FOR TEAMS
Assembly and installation
Why Businesses love Recess.
Your all-in-one office builder
No need to look elsewhere. We've got this.
No two businesses are the same. One might want quiet zones for confidential Zoom calls. Another might need ergonomic equipment for a healthier, happier team. Whatever your unique needs, our range has you covered.
Always by your side
Guided through the process
Designing an office space might not be your speciality – but it's certainly ours. Our team will help with every step, doing all the installation and bringing your vision to life.
Sustainability is our priority
We build offices that don't cost the Earth
There's no point to a beautiful work space if it harms the environment. That's why we ensure every product and office plan is as eco-friendly as possible. We even offer a trade-in service for used furniture to minimise waste.
With stylish products, smart planning and simple all-in-one installation, we make furnishing your office easy.
Workplace office Furniture
Recess offers a collection of stylish & functional office furniture online which all serves as the perfect addition to a modern workplace. If you're looking to buy office furniture, our range of Booths and Ergonomic Desks & Chairs will transform your space into one that will ooze with productivity, without harming the environment.
Ergonomic Office Furniture To Keep You In The Zone
All of our ergonomic office furniture is designed with ergonomics in mind to ensure you work at your best for as long as possible. Comfortable employees are less likely to be distracted, thus improving productivity. Keep your team in a flow state by giving your workplace a facelift with Recess' ergonomic office furniture.
Sustainable Office Furniture With Eco-Friendly Designs
Recess is a brand that is environmentally conscious and our range of sustainable office furniture reflect that. Our products are made with recycled plastics and FSC Certified Timber. Recess furniture is built to last so prevent it from ending up in landfills; ensuring users that the range of office furniture is also durable.
Complete Your Workplace With Modern Office Furniture
Complete your team office with our range of furniture and office accessories. Stay focused in a Recess office pod, transform your space with our office desk, standing desk and an ergonomic office chair. Productivity and efficiency while taking care of your health.
Fast Office Furniture Delivery - Sent Straight To Your Workplace
FAQ's
What must have office furniture do I need for my workplace?
Office desks, ergonomic office chairs and if you enjoy productivity, a soundproof booth. Although, it does depend on the size of your team, the larger the team the more essential it is to include privacy in your office with Recess' desk screens and even more importantly, organisational office furniture. We have a range of accessories such as our single filing cabinet and our credenza that will keep your space clutter free and productive. 
What is ergonomic office furniture?
Ergonomic office furniture reduces harm on your back, neck and posture through adjustments that allow you to optimise your comfort and health while working for long periods of time. For example, our Ergo Pro Chair has eight easy to use adjustments to ensure you are getting the comfort and support you need. 
How does office furniture affect productivity?
Ergonomic office furniture keeps you comfortable and supported. This helps keep workers from getting distracted by helping them stay in a flow state and reduce the need for constant adjusting. Recess office furniture also has smart, ergonomic designs that are intuitive to use. All of this boosts office productivity and longevity.
How to arrange your office furniture?
There are a number of factors involved that may determine the orientation of your modern office furniture. Recess commonly works with teams to take the stress out of arranging their office furniture. Visit our Office Fitout page and reach out for help with rearranging your new Recess office furniture.
How to dispose of old office furniture?
Recess offers "Free Furniture Pickup" for businesses who order any new furniture from the site that will be recycled and rehomed. It will not end up in landfill, this is part of our core ethos at Recess. We sell sustainable office furniture and deal with old office furniture in an environmentally friendly manner.