Sustainability
Making sustainable workspaces the new normal.
Cover your eco-friendly bases with sustainable workspaces. At Recess we're creating office furniture that respects the Earth.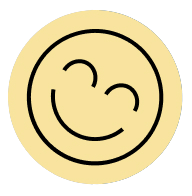 Let's get transparent!
Being a physical product led company is an uphill battle against climate change and waste. So we decided to change the status quo. As Australia saw a new need for unconventional office spaces and wfh setups, we saw our opportunity to make something better.
Our vision was simple: create beautiful, functional, and sustainable workspaces that cater to every kind of office need. Furniture that will outlast design trends and materials that don't cost the earth. All while crafting the comfort and functionality to boost our customers' everyday work performance.
Before designing anything, we wanted to make sure what we created would have a net positive impact on the environment. From our material sourcing and packaging to our design and durability, we didn't take any shortcuts when creating our product line. Our focus has always been on reusing what already exists, sourcing sustainably, and ending the waste cycle of office furniture. We're building sustainable products that look amazing, increase productivity, and last (almost) forever - and that's about as big a promotion as office furniture can get.
And although we're proud of the sustainability efforts we've made so far, we're not stopping here. We have big dreams for sustainability as a company - and we'll get there - but for now, we'd like to share what we're doing today.
Our Sustainability Practices
01
FSC Certified Timber Suppliers
Recess workspaces are built with 'wood for good', harvested from a certified and sustainably managed forest. That means your new desk is helping your productivity whilst preserving natural forests and the animals that occupy them.
02
Recycled Materials
From our Chairs to our Standing Desks, we make every effort to use recycled materials on our products where possible - and our cardboard packaging, yep it's recycled too. So, every time you go to work you're already starting out with a win.
03
Sustainable Soundproofing
Every Nook booth saves 1000+ plastic bottles from becoming landfill and ocean trash. Basically, we promoted plastic from polluting to sound-muting.
04
Free Furniture Pickup
We offer businesses free furniture pickup when purchasing new furniture from us. From there, it gets upcycled and rehomed. Saving outdated furniture from landfills one piece at a time.
05
Product Longevity
Together we can stop the waste cycle of office furniture. Our pieces are built to withstand years and years of daily use. In addition, our thoughtful (and award-winning) designs will be a timeless backdrop to your ever-evolving worklife.
Trusted by
With stylish products, smart planning and simple all-in-one installation, we make furnishing your office easy.