Ergonomics never looked so good. This is the chair for all nighters, long meetings or just your typical work day. Featuring breathable mesh, high levels of support and lots of adjustability, you'll never want to get out of it.




The Ergo Chair is Australian owned and designed.
On your doorstep in a few days, not a few weeks.

Simplify office furniture setup for a hassle-free experience.
Designs that last the test of time and stay out of landfill.
Click here for more details.
- Partially recycled polyester mesh cover
- GREENGUARD compliant foam cushion
- Heavy duty nylon backrest and shell
- Steel chrome plated base with ultra silent wheel, suitable for any surface
- BIFMA certified and rated for 6-8 hours of comfortable work
- Six ergonomic adjustments with an intuitive armrest & seat height adjustment for natural movement and comfort- Adjustable lumbar support
- Built to support up to 115kg comfortably
- Adjustable Height: 550-630 (mm) (Ground to cushion)
- Backrest: 56H x 460W (mm) (Cushion to top of backrest)
- Adjustable Seat Cushion: 500W x 510-560D (mm) (Backrest to cushion front lip)
- Adjustable Armrests: 160-220 (mm) (Seat cushion to top face of armrest)
- GREENGUARD compliant foam cushion
- Partially recycled polyester mesh cover
- Recycled cardboard packaging
We stand by the quality of every Recess product with unmatched warranty commitments.
- A lifetime warranty on manufacturing faults
Click here for more details.
- 3-5 business days for Sydney
- 5-7 business days other metro areas and regional
Don't take our word for it, here's what others think
Sustainability is a big focus for the brand. It uses FSC-certified wood for all its timber-based products and its packaging is recyclable.
Ergo Chair
The Ultimate Comfort for Work and Beyond
Give your back a break without breaking the bank
With four simple and easy to use ergonomic adjustments, the Everyday Chair is your next ultimate ergonomic chair without the designer handbag price tag.
No more back sweats
Stay cool under pressure.
The double-woven mesh material allows heat and moisture to be released - so even on the hottest days you'll feel cool and comfortable whilst doing your life's work.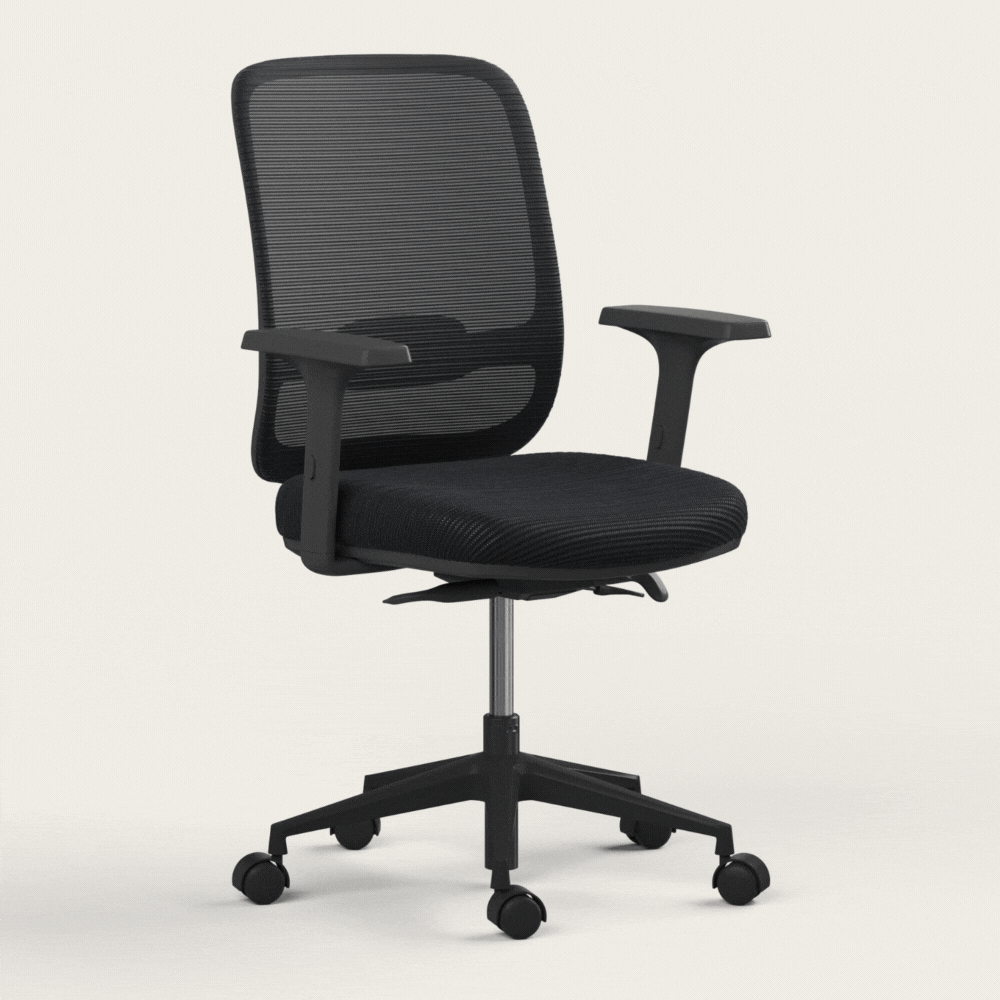 Colour options that pop in any space
Any Warhol eat your heart out.
Our colour options inspired by the Australian landscape, are sure to give any working space the spruce up its been begging for.
Made for future generations
From mesh coverings made using partially recycled polyester to eco-friendly foam cushioning, we're making chairs without costing the earth. Click here to read about our sustainability practices.
Purchase with Peace of Mind
We design our products with a focus on you, using only high-quality components and materials that align with our values. That's why, if something does go wrong, we've got you covered with our liffetime warranty.

Dimensions & Weight
Width: 660 mm
Depth: 580 - 630 mm
Height: 1060 - 1140 mm
Weight: 14 kg
ERGONOMIC CHAIR + STANDING DESK
You're busy. You don't have time to search for the perfect chair or desk - so we've combined our favourites into handy bundles you can order all at once.
Explore Bundles and SAVE up to $295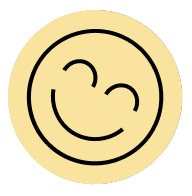 Looking for a full office fit out?
Our services span from initial space planning and product choice all the way through to delivery and meticulous installation.

Customer Reviews
Write a Review
Ask a Question
22 Nov 2023
Melanie

United States
Amazing chair, so comfortable, looks good and easy to assemble. I rated 4 stars because the packaging had a lot of plastic - I would like to see more sustainable packaging materials.
22 Jun 2023
Casey

Australia
Great chair and company!
This chair is incredible and definitely worth the money. Recess is also an easy company to deal with - they were very helpful, great at communication and had overall good customer service. I would recommend Recess any day :)
Great chair, amazing customer service
I did lots of research before purchasing this chair as I have an arm injury that requires a good ergonomic set up. I didn't want to spend a ridiculous amount of money on competitor chairs. When the chair arrived it was perfect other than sitting a little too low for me (probably fine for most others but I need to sit high, with my elbows higher than the desk). I mentioned this to Recess and they offered a fix providing a replacement with their new stock of chairs that includes a higher adjustment. They were extremely responsive and went out of their way to help. This completely solved the issue and the chair is now perfect! Super comfy seat cushion, good back support and great adjustment to the seat angle in addition. I can't imagine anyone having an issue with height adjustment in future with the new chair stock providing a fix. I rarely write reviews but wanted to for this one, so 10/10 would recommend! :)
- Contoured & recycled nylon mesh back with lumbar rest for breathable support
- Adjustable seat depth, to fit all shapes and sizes
- BIFMA rated rotational lumbar support
- Supports up to 120 kg
- Seat height range of 550-630 mm
- Six ergonomic adjustments
Whole Chair: 660W x 580-630D x 1060-1140H (mm)
Adjustable Height: 550-630 (mm) (Ground to cushion)
Backrest: 560H x 460W (mm) (Cushion to top of backrest)
Adjustable Seat Depth: 500W x 510-560D (mm) (Backrest to cushion front lip)
Adjustable Armrests: 160-220 (mm) (Seat cushion to top face of armrest)
Box Count: 1
Dimensions: 350W x 700D x 620H (mm)
Gross Weight: 15 kg