Our WFH program
Create the ultimate at home experience for your team
From startups to established players, businesses of all shapes and sizes can use our WFH program to build better home offices for their team.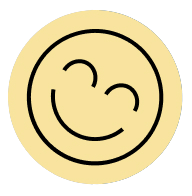 Set a budget for your team
Options for every amount
It all starts by letting us know how much you want each team member to spend on their WFH package. Don't feel any pressure to go big here - we've got options that suit all kinds of budgets.
Let them choose what they love
It's time for your team to start picking
The budget is set - now your team can start selecting pieces to suit their space. Once they've filled their cart they just use a dedicated discount code to track the order.
You don't lift a finger
Our team manages every step
You're not in this alone. We'll partner you with a dedicated account manager who takes care of the entire process and keeps track of your orders. We'll organise a service that you and your team will love.
Trusted by
Businesses of all shapes and sizes are using our WFH program to build a better home office for their team